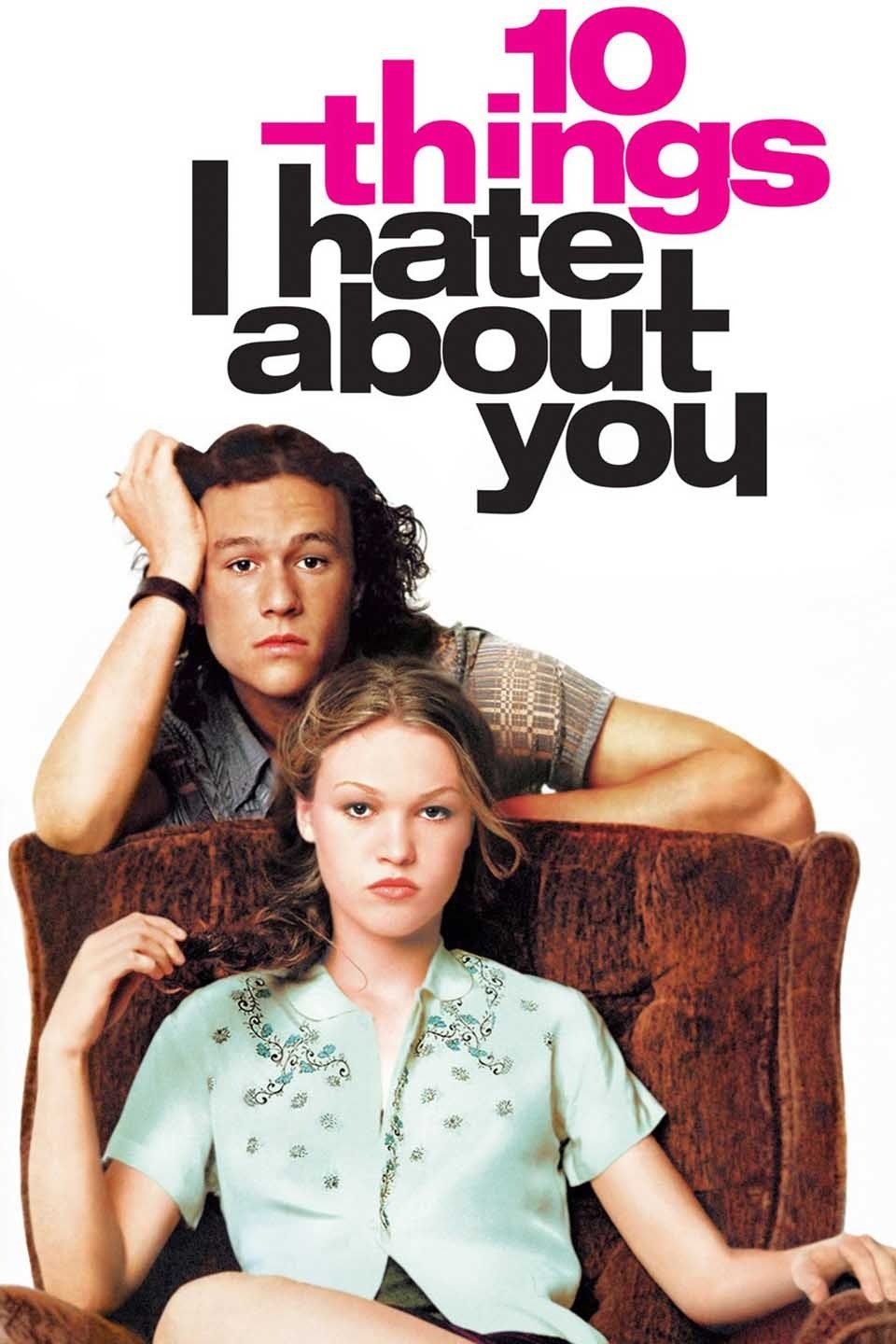 "10 Things I Hate About You" Film Review
Rating: 5/5
By: Nathaniel Simpson
Gil Junger's "10 Things I Hate About You" made a star out of a young Australian actor known as Heath Ledger. He was an unknown actor who had been in a couple of TV shows when he got the job as the rebel teen Patrick Verona, opposite of Julia Stiles' Kat Stratford. It was unknown at this time, but Ledger would go on to be such an amazing and important actor, including his Oscar-winning performance as the Joker in Christopher Nolan's "The Dark Knight", before his untimely death.
"10 Things I Hate About You" follows the typical premise of any other high-school romance film, yet it is different in a way. Our main lead isn't some ditsy blonde who is failing school and only gets by on her good looks. Kat is a badass character, and can easily intimidate every other guy. She certainly intimidates Patrick when he first tries to flirt with her. However, Patrick doesn't have any real interest in Kat until later on in the film. We find out he is being paid by another high schooler to take her out so he can take out Kat's younger sister, Bianca (Larisa Oleynik).
The movie is incredibly smart and funny. The jokes are more risqué compared to the other high school dramas, but they do them so tastefully that it's not awkward to watch. I also enjoy how it doesn't follow the dumb blonde plot as Stiles and Ledger have amazing on-screen chemistry together.
I love Stiles' character in this film. She is very smart, and shows young girls that you don't have to act dumb for guys to like you. Patrick falls in love with how smart and headstrong she is, and it provides a great role model for young girls. Ledger is also amazing. It's incredible how big of an acting range he had. He can do fun comedies like this to heartbreaking mature romance films to extremely dark superhero films.
I was also a big fan of the cheesiness in this film, and the high school clichés that were present. Of course the two main leads are going to end up together, but it's all about the journey to that final kiss in the last shot of the film. Along the way, however, there are many deep and moving subject matters that present themselves very well, which you don't see a lot in films like these.
The scene at the end of the film where Kat reads her poem to the class about the way she hates Patrick gets me every time. It's so well acted and written, and it hurts to see the heartbreak in both of their faces. She never really hated Patrick, which she concludes the poem with. But it's so hard to forgive what he had done. This is refreshing to see compared to the films of nowadays where the woman stays with the toxic and abusive boyfriend.
After this film, Ledger went on to receive two Oscar nominations, winning one post humorously after his tragic passing in 2008. He was an incredible actor, and his presence is still extremely strong in Hollywood and film communities around the world. What a tragedy to have such a great actor and a great man taken too soon.