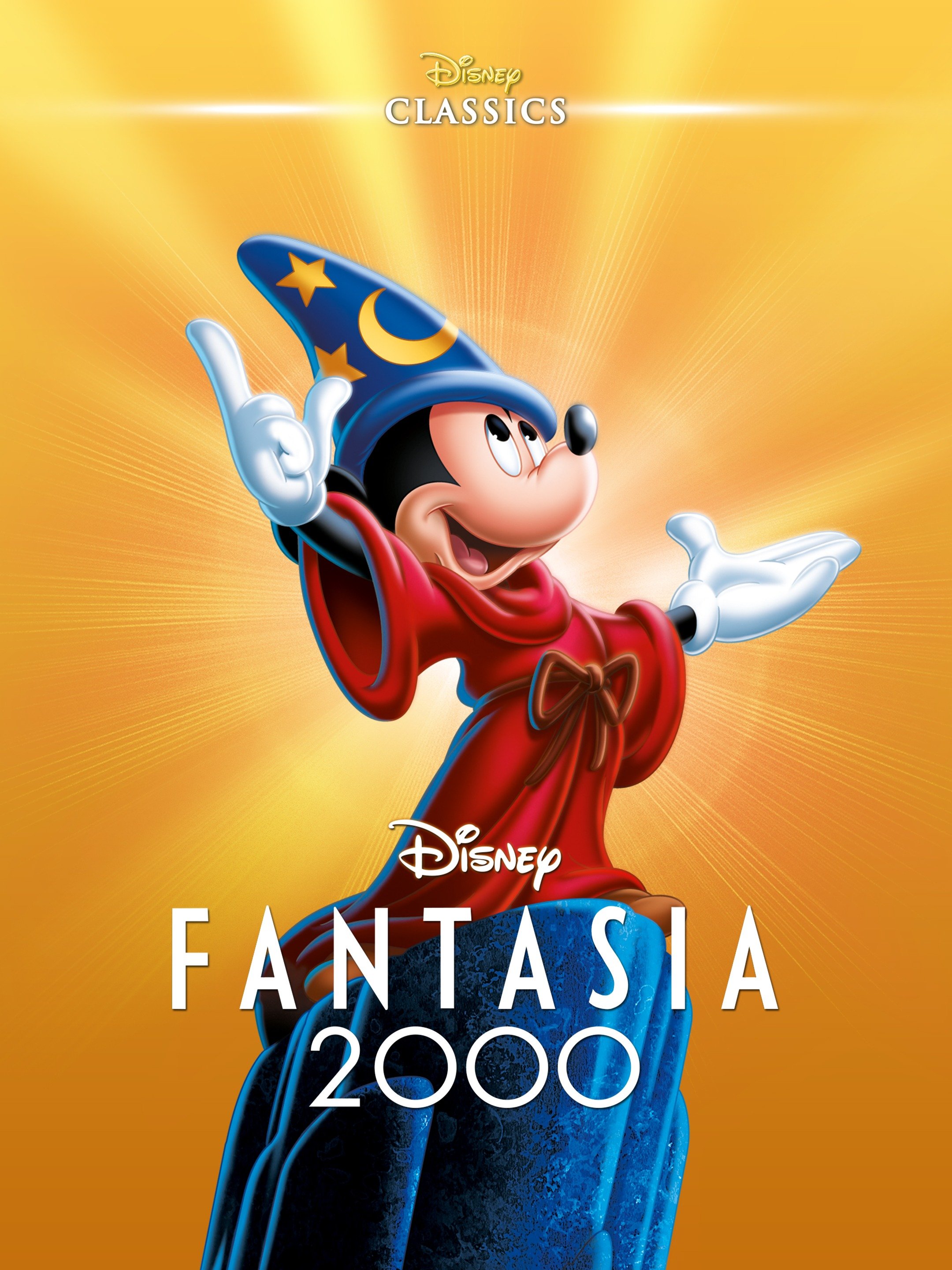 "Fantasia 2000" Film Review
Rating: 4/5
By: Nathaniel Simpson
After the worldwide critical and commercial success of his first film, "Snow White and the Seven Dwarfs", Walt Disney followed it up with an absolutely beautiful film that no one had ever seen before called "Fantasia". Disney had plans to release a new Fantasia film consistently, adding new and fresh segments with different classical scores. However, his plan for that didn't come to fruition before his untimely death in 1966. Thirty years after his death, his brother, Roy Disney, produced a new spin on the classic film called "Fantasia 2000". Roy and the rest of the Disney artists shot the film in IMAX, showing the film in theaters with surround sound.
This is a great film. The animation and the music are great; yet it doesn't measure or compare to the original. It doesn't feel the same as the watching "The Sorcerer's Apprentice" segment in the original film or Chernabog ruling over Bald Mountain. This film aims for the general audience rather than the viewers who appreciate music and art or those who have also seen the original in theaters back in 1940.
The animation sequences are excellent and range from lighthearted humor to dark and gloomy tales. It balances out the two opposite ends of the spectrum very well. The performances by the orchestra are magnificent, and just as stellar as the original orchestra from the first Fantasia. I personally enjoyed the final scene of the film where we see the orchestra leave the auditorium, chattering amongst themselves. It feels like actually enjoying a concert at a music hall, and both the viewers and orchestra knowing they experienced something special.
The film is split into different segments, with different hosts introducing the next work of animation. These include James Earl Jones, Penn & Teller, Steve Martin, and many more. Even though they have A-list celebrities attached to the project, the segments felt very stiff and awkward. It honestly kind of ruined the magic between each musical segment. I appreciate the attempt to make it funny and light, but sometimes it went too far, such as Penn and Teller attempting to do multiple magic tricks in the one or two minutes they were provided.
This film is one of the first to exceed the usual runtime of 45 minutes for an IMAX film, which should be applauded. Roy Disney wanted to honor his late brother, which I felt he had done extremely well. If Walt had still been alive to see this glorious spectacle, he would've marveled at the amazing animation and musical segments inspired by the idea he had 60 years prior.