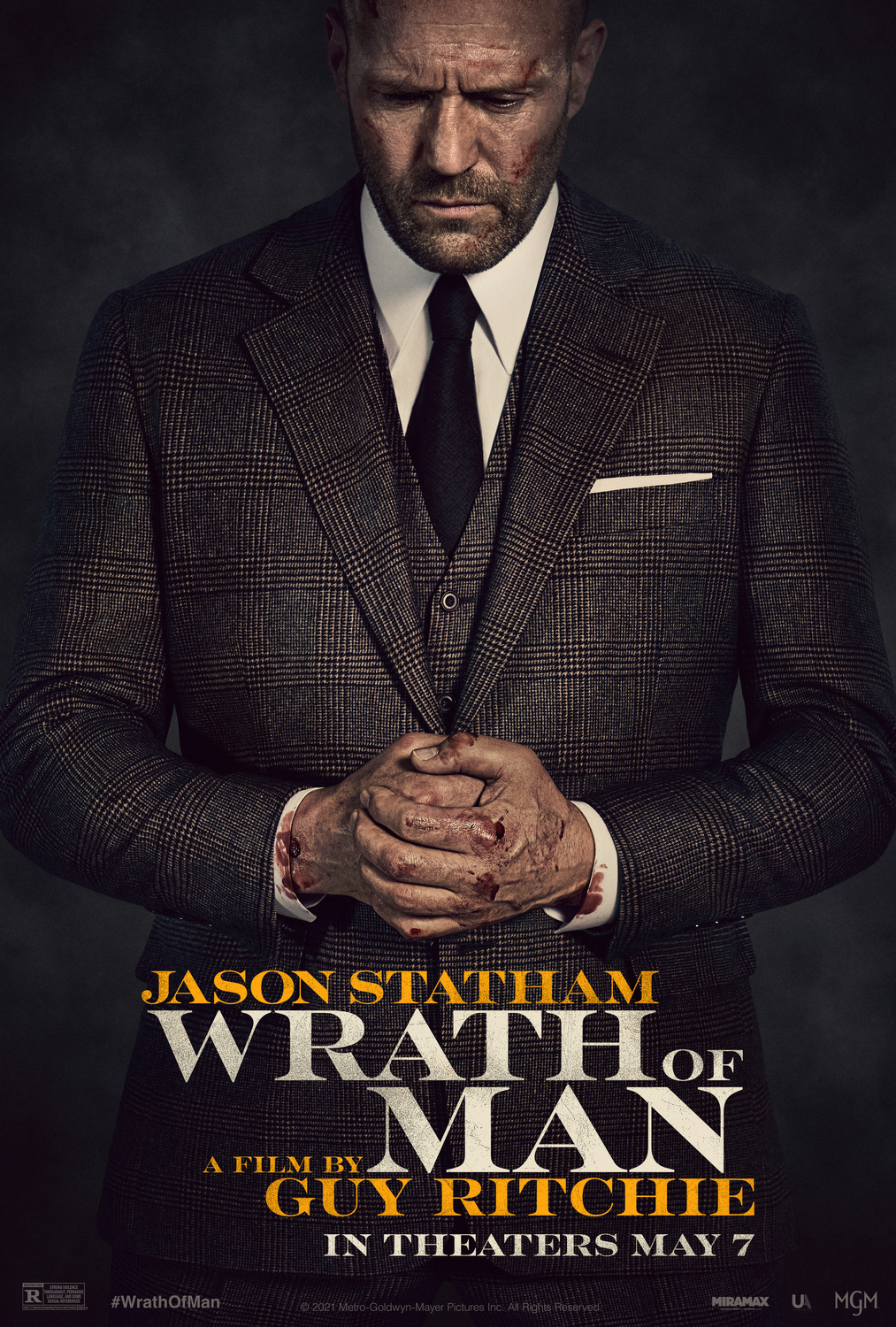 "Wrath of Man" Film Review
Rating: 5/5
By: Nathaniel Simpson
"Wrath of Man" was a very pleasant surprise from writer and director Guy Ritchie. Walking into the theater, I was expecting an action film with the same humor and themes as his other works, such as "Lock, Stock and Two Smoking Barrels" and "Snatch". But what we got was a fantastic film that is nitty, gritty, and extremely dark.
We follow the main character, Patrick Hill (Jason Statham), who is referred to as "H" by his co-workers at his new job - guarding a cash truck for the company Fortico. After being stopped by a gang of robbers and taking them all down, Patrick is a hero. But, there are more sinister things going on with Patrick that no one knows about.
Ritchie is known for his British, comedic action and heist films. He has dived into other territories, such as making the live-action "Aladdin" for Disney. But his films have always been lighthearted in nature. This film is the exact opposite. The film as a whole is very heavy, and some have referred to it as being sinister. I wouldn't go so far as to say it's all around sinister, but there are some parts that made me uncomfortable in my seat. Consider the scene where Patrick goes into the run-down film set to look for the man who killed his son. We have underage prostitutes crying in the bedroom of the dim porn set. We have an illegal porno playing in the background, forcing the viewer to listen to the poor girl's yelling and cries of help. They even beat one of the rapists bloody, and then shoot him as he's curled up in a ball, naked. It's satisfying to see our main character (who I wouldn't technically call a protagonist) end the lives of these evil and horrible men. Yet, it's disturbing and makes you sick to your stomach at the same time.
Statham is just incredible in this role. He's very good at portraying characters with a complex background, but doesn't want to show it. I love the nonchalantness behind his actions when he kills the people who are threatening him. He just has a way of doing it that's unique from everyone else. I would compare him to Keanu Reeves as John Wick. They both have their own, unique way of action and they're both stellar at it.
There was something in this film you don't really see a lot in action films - a complex narrative for the bad guy. Sure, there are many complex narratives for bad guys. But, not like how this film does it. Richie takes around thirty minutes of screen time and devotes it solely to the so-called "bad guys" of this flick. Clint Eastwood's son, Scott Eastwood, is the main baddie, and we see his descent into madness very well. I also liked how instead of the team joining into the killing and madness with Eastwood's character, they resent him and think of him as a fool. It's all just so beautifully crafted and well executed.
I find it slightly ironic that Eastwood was cast in this film as the bad guy as we see some of his father's traits in Statham's character. Both of the actors portray this character as a loner and only out to do things in their own personal interest. I'm not sure if this was intentional from Richie, but it definitely worked.
Like I've mentioned multiple times already through this review, it takes a very dark turn on Richie's usual type of films. However, I still find the same joy and entertainment value in this film as I do when watching another selection from his filmography. I think films should be judged on how it makes the viewer feel, and I would consider Richie one of my personal favorite directors. It's a joy to watch such a master at work, and it always leaves a certain type of euphoria with me as the credits roll. I felt that exact same excitement and happiness when walking out of the theater.