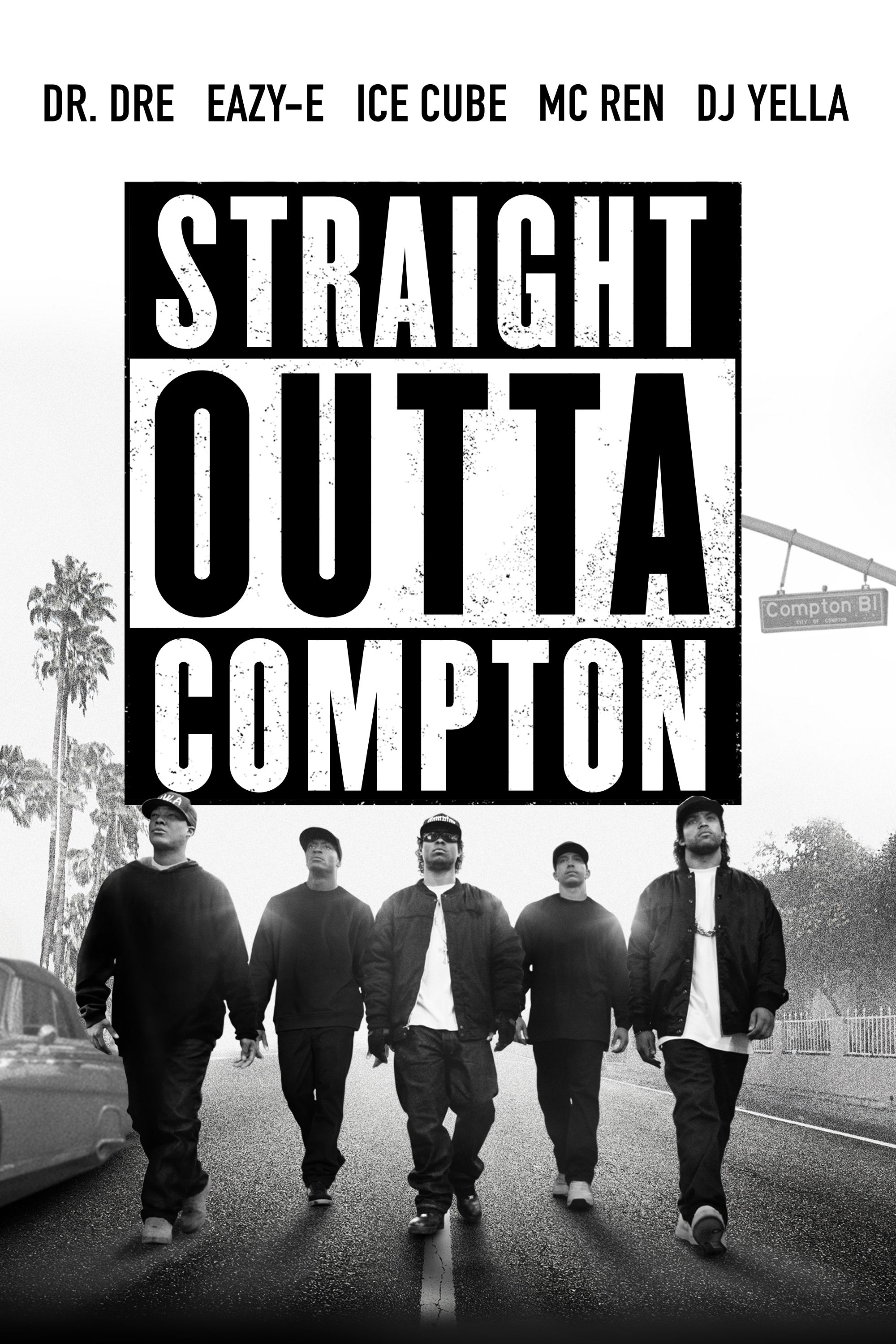 "Straight Outta Compton" Film Review
Film Review: 5/5
By: Nathaniel Simpson
Police and gang violence are in the streets of Los Angeles, and tensions are extremely high during the late 1980's. African Americans don't feel like they are being heard in their country, which prompts five young men to form the N.W.A., which helped usher in the new era of rap and hip-hop that swept America.
F. Gary Gray's explosive biopic "Straight Outta Compton" is brilliant and unapologetic. With original members Ice Cube and Dr. Dre serving as a producer and a consultant respectively, this film follows the rise and eventual downfall of the hip-hop group known as the N.W.A.
The film does an amazing job at showing the chemistry between the young actors who portrays the members of the group, with even Ice Cube's own son portraying his father. The filmmakers clearly casted an almost perfect cast for this film, with each actor creating such distinct qualities and characteristics for their character, which is closely modeled after the real hip-hop legends.
The movie also showcases the huge events in the N.W.A.'s career very accurately to the actual events that took place. Let's look at the scene where the group is rushed off the stage due to the police storming them for playing their song "F*** The Police" onstage at their concert. The cinematography by Matthew Libatique and direction by Gray creates such a scene that surrounds the audience member, and really immerses them into this film. It's extremely difficult to make the audience feel this way during the film, and Gray did it excellently.
I enjoy how the movie was able to capture these years of their stardom all in this two and a half hour film. Even though there is so much packed into this movie, it never feels rushed or congested; instead they take their time to tell this story properly, giving each scene and character its moment to shine multiple times. I think Gray really understood the history behind this film, which shows when watching the final product they released, and I honestly can't imagine the film any other way.