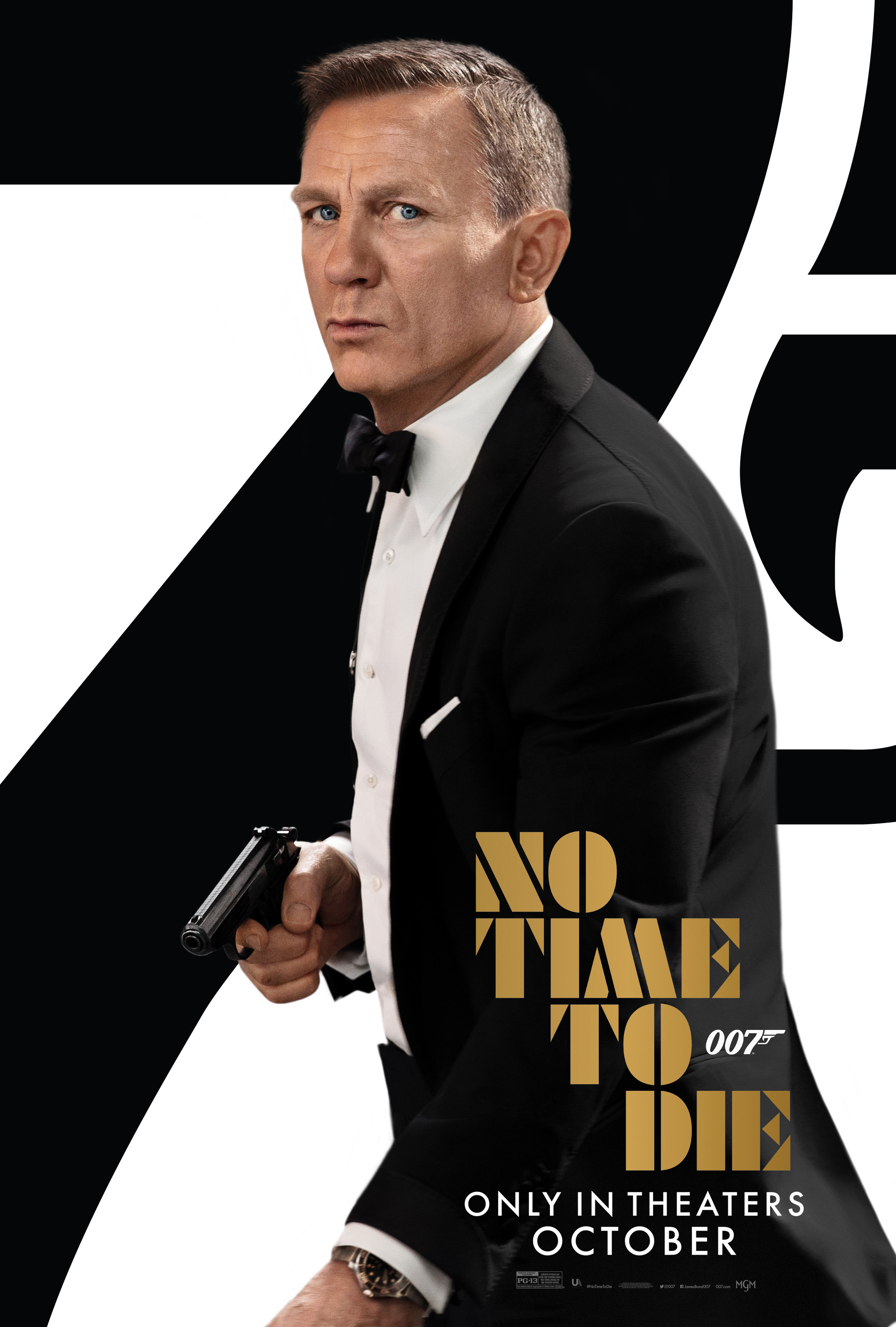 "No Time To Die" Film Review
Rating: 5/5
By: Nathaniel Simpson
After making statements that he will not return to the role, Daniel Craig eventually decided to return to the James Bond series to play 007 one last time. The film was originally set to be released in November of 2019. However, due to conflicts with producers and then the eventual outbreak of Covid-19, the film didn't release till almost two years later, in October of 2021. I can say with absolute certainty though that this film was definitely worth the wait, and is a fun, action-packed adventure that I would say is one of the best James Bond films ever released.

The film opens with James Bond and Madeleine (Léa Seydoux) traveling around the world and enjoying Bond's retirement from MI6. However, when Bond is attacked, he decides to not trust anyone and becomes a recluse. When an evil mastermind named Safin (Rami Malek) creates a high-tech weapon to wipe out the entire human race, Bond must come out of hiding to stop the evil mastermind, and save the world once again.
Craig's Bond has gone through a massive transformation from his first film, "Casino Royale", to this final film. The younger Bond was more hardcore and standoffish, while this older Bond is more humorous and light. He cares more for the people he meets, and tries to put them before himself. I honestly really like this transformation he had. He turned into this character that is more relatable to the viewer, and is just a lot more fun.

Malek does an excellent job playing the villain for this movie. He is creepy and unnatural, making him a more intimidating villain than others in this franchise. His character arc reminds me of Javier Bardem's Silva's from "Skyfall", with both characters out to get revenge from those who wronged them. They are both scarred and deranged, yet these two actors are able to make their character so unique that it works perfectly in these films.

The action sequences are incredible, and probably the best in the James Bond films. The opening action scene, which shows Bond drive up a wall on a motorcycle and jump off a bridge with only a rope to support him, is incredibly shot, and perfectly sets up the rest of the action sequences that are present in the film. Craig is joined by new 007 agent Nomi (Lashana Lynch) and newly trained agent Paloma (Ana de Armas) in many of the action sequences, which is awesome as it shows these badass female character kick some serious butt.

It was also great to see many of the characters from the previous films present in this movie. Of course Moneypenny (Naomie Harris), M (Ralph Fiennes), and Q (Ben Whishaw) are back, but it was also great to see the return of characters such as Christoph Waltz's Blofeld and Jeffrey Wright's Felix Leiter. They both provided great performances, and help lead up to the finale, as well as Bond's reasoning for the things he does throughout this film.
Overall, I think this was a perfect conclusion to the Daniel Craig saga. While some of the films in this series may have been major disappointments, they are able to make a near-perfect Bond film, giving a great sendoff to the best James Bond of all time.