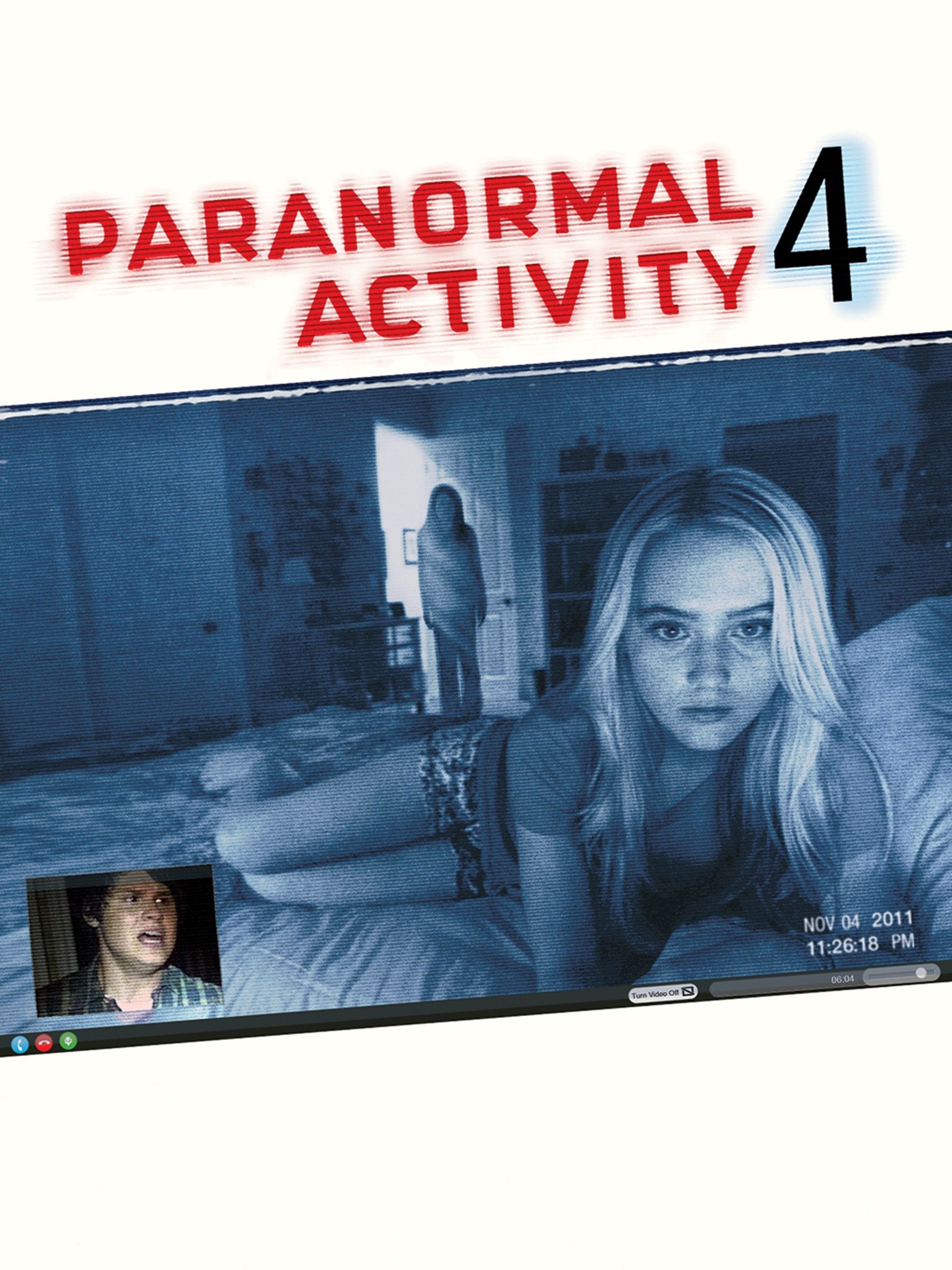 "Paranormal Activity 4" Film Review
Rating: 1/5
By: Nathaniel Simpson
It seems like there is a pattern going for the movies in the "Paranormal Activity" franchise. We get a really good horror movie, that is then followed by a disappointing movie compared to the one before it. "Paranormal Activity 4" is no exception, yet I think it is the worse movie of the franchise so far. I'm not sure what the filmmakers were thinking, but what we received was a sloppy mess that shouldn't even count as a horror film.

The movie takes place about five years after the events of the first and second film, with Katie's (Katie Featherson) whereabouts still unknown. Yet when she and a young boy move in across the street from a normal family, Alex (Kathryn Newton, the oldest child and the only daughter of the family, has her suspicions on what is going on with the woman across the street.

When Katie is hospitalized one night, the boy she lives with, Robbie (Brady Allen), is invited to stay with Alex and her family, befriending Alex's younger brother, Wyatt (Aiden Lovekamp). When strange and terrifying things start happening around the house, Alex, with the help of her boyfriend Ben (Matt Shively), try to figure out what's happening, which makes things worse for her and her family.

The movie seems unfinished. We spend almost all of the runtime following Alex and Ben, yet nothing scary or chilling ever really happens. The filmmakers rely instead on cheap jump scares and scary images to convey the horror in the film. It's perhaps not until the last three minutes of the film where we actually get to see something somewhat scary, yet it is so badly shot that it's not scary or terrifying at all.

The characters, which can also be found in the second film, are not intriguing or particularly likable. They're a tad annoying, and it's honestly kind of a nuisance to have to watch these characters. I felt more scared about the fact that the filmmakers thought they were making a good film, rather than actually being scared by the ghost-like presence in the film.

Even then, the camera is so grainy at night and horribly shot that it is hard to even see what is happening during the night scenes. It really takes away from the horror and the suspense of the film, and you're wondering what the hell is going on, rather than trying not to get scared by the events that transpire during the hour and a half runtime.

If my theory about this franchise holds up, that must mean the next film is going to be great compared to this mess. Honestly, even if the next film is bad like the second film, I think any movie in this franchise could be considered great when put against this horrible film.