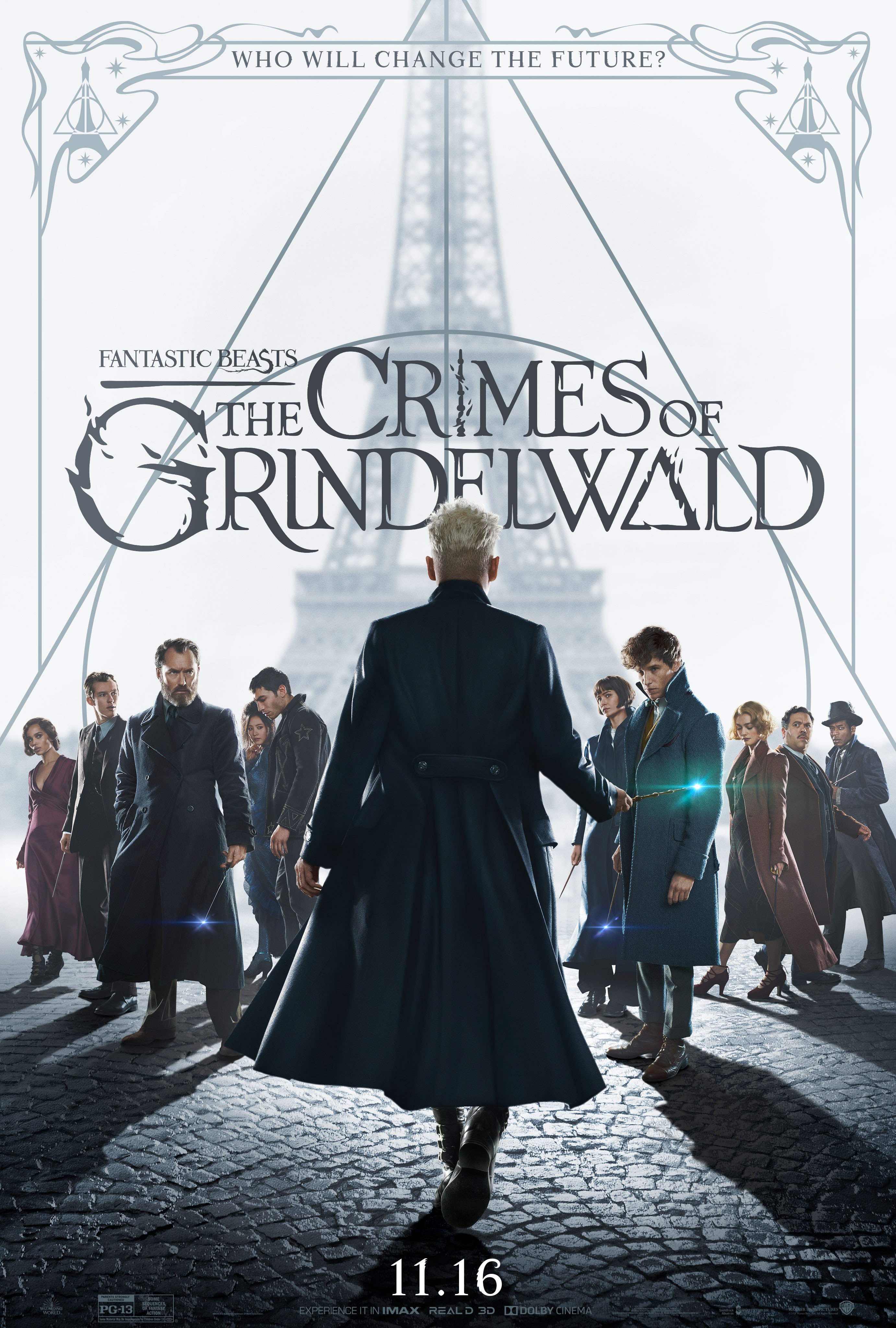 "Fantastic Beasts: The Crimes of Grindelwald" Film Review
Rating: 3/5
By: Nathaniel Simpson
Grindelwald (Johnny Depp) has now been captured and everything has seemingly gone back to normal in the Wizarding World following the events of the first "Fantastic Beasts" film. However, the filmmakers decide to ruin that moment of bliss by showing Grindelwald's escape in the very first scene of the sequel, "Fantastic Beasts: The Crimes of Grindelwald". It was a very well-shot scene, and could have easily set the tone of the movie going forward. However, they decide to pursue a different direction of this film, which is a more muddled, slow-moving plot, contrary to the spectacular opening sequence.

Now with the dark wizard on the loose, it's up to the good guys to try and stop him again. The protagonists from the first film return (Eddie Redmayne, Katherine Waterston, Dan Fogler, Alison Sudol), while also being accompanied by newcomers Leta Lestrange (Zoë Kravitz) and Theseus Scamander (Callum Turner). And, we can't forget the fan favorites from the original series - Albus Dumbledore (now played by Jude Law) and Nagini, who is in a human form played by Claudia Kim.

The actors all do an excellent job once again, especially Depp. We only saw him at the very end in the first film, and he said a line that makes no sense. They really could have expanded him more in the first film, so that's why I was elated that he would be focused more heavily on in this movie. Same goes for Law, who makes an excellent Dumbledore. He is just a lot of fun to watch, and can embody a younger version of Michael Gambon.

One performance I didn't enjoy however was Ezra Miller's, who returned to play Credence. I wouldn't say it's his fault for the performance, but rather what he was given. He tried really hard to make his character special, but what we end up with is a whiny kid who shouldn't have that much screen time. I think it's a shame he will be focused on throughout this series due to how unlikable the character is. But, maybe that's the point? He's a villain - you're not supposed to like him. But, so far, I've throughly enjoyed Voldemort and Grindelwald in their respective films. There's a problem here, I think, and the filmmakers need to fix that problem with this character as he has the potential to be great and a lot of fun to watch.

I've listed off many great things about this movie, but I think this is one of the worst entries in the entire franchise. Why is that? I think it has to do with the story and the pacing of this whole movie. We receive an awesome scene at the start, but then the whole movie just muddles through until the end. This is J.K. Rowling's second screenplay she has written, and I honestly think she may need some help in that department. This movie could have been great and a huge success, but fails at many of the things it tries to do. It's a shame really.

I truly hope this franchise goes up from here - I really do. The "Harry Potter" movies were modern masterpieces, and it seems like this film is sort of ruining the reputation of the previous films. It could have been a lot better, but I'm not losing hope that the third film of the franchise will be great. However, due to the recent backlash involving Johnny Depp on the film, I can't say one way or another how this next film will go. I guess we'll just have to wait and see, as well as hoping we get a great next installment to this franchise.