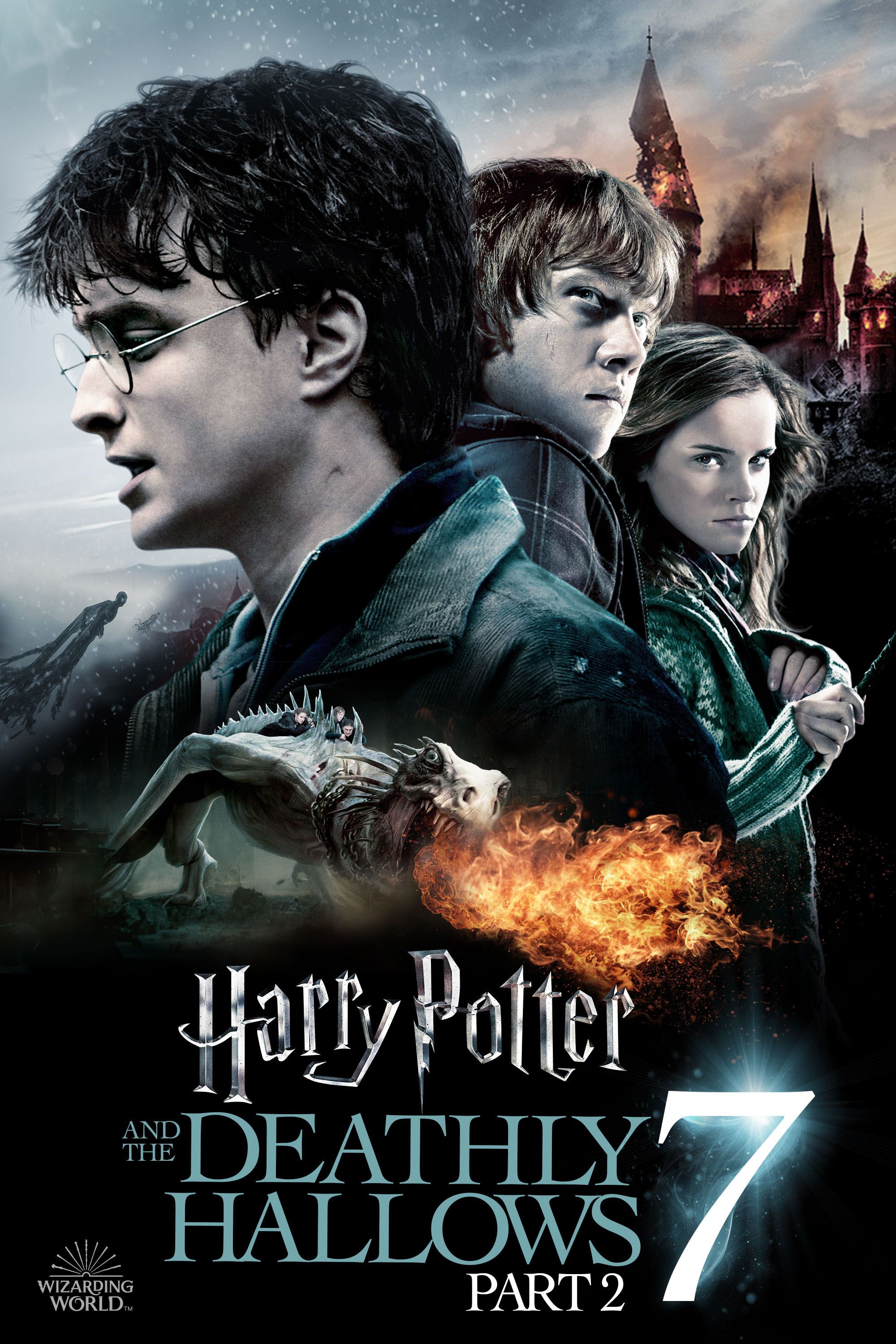 "Harry Potter and the Deathly Hallows: Part 2" Film Review
Rating: 5/5
By: Nathaniel Simpson
This is it. Seven films and ten years have finally led to this moment, where Harry Potter (Daniel Radcliffe) and Lord Voldemort (Ralph Fiennes) face off one final time in the last film of the "Harry Potter" franchise. This movie totally exceeded all expectations, and delivers one of the most satisfying conclusions to a film series ever.

Harry and Voldemort's journey began when Harry was just a baby, as Voldemort killed his parents due to the prophecy of a young boy defeating the dark wizard. Throughout the years, Harry has been trained in the magical arts at Hogwarts, alongside his friends Ron Weasley (Rupert Grint) and Hermione Granger (Emma Watson). They have been through many ups and downs, but were able to remain close through all of these years.
In the last few films, they have been tasked with taking on more dangerous missions and journeys, especially to destroy Voldemort's Horcruxes, which are bits of his soul hidden in small items. Now, after all these years, the Battle of Hogwarts is finally upon our characters, and Harry and his friends will have to embark on their most dangerous mission yet to rid the world of the dark wizard.

This movie is definitely the most action-packed entry into the "Harry Potter" franchise. Most of the film consists of the huge Battle at Hogwarts, and the action and cinematography are very well done. Everything is near perfectly shot, and they are able to immerse the viewer into the war going on around our characters.

The characters in this film are aware of the stakes that this last final battle have, and the actors do an excellent job of making the viewer feel impacted by every event going on. Whether it's the death of a favorite character or the heartbreaking reality that Harry may have to die to stop Voldemort, the actors do a perfect job channeling those emotions into their performances.
This movie perhaps contains one of the best scene in the entire franchise - Snape's memory sequence. We have grown to despise his character, but then realize that everything he does is because he loves Harry and his mother. He wants to do everything he can to protect Harry, and you can feel it in Alan Rickman's performance. If there is a perfect scene, this moment in the film definitely falls in that category. I think it even hits harder in today's time due to the untimely death of Alan Rickman in 2016, especially that finally line he delivers in the franchise - "Always".
It was worrisome that this film would not live up to the potential of the novel, and deliver a perfect conclusion to this franchise. However, it exceed all of my expectations and blew me away when I first saw this movie in the theaters many years ago. Director David Yates did a perfect job bringing this final novel to life, and ends the franchise on such a satisfying and uplifting note.