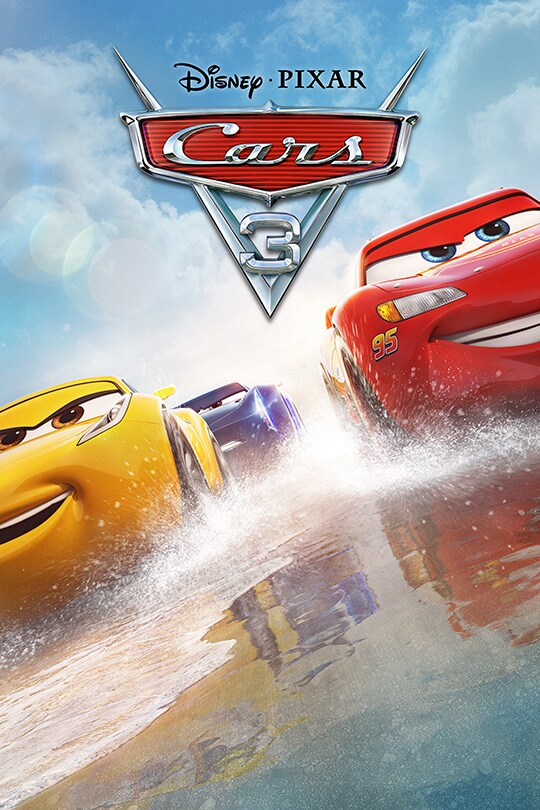 "Cars 3" Film Review
Rating: 3.5/5
By: Nathaniel Simpson
Up to the third film in the series, "Cars" has proven to be a very interesting franchise. The first film presented a fun story that had both children and adults falling in love with its cast of characters and this world that Pixar built. However, the same can't be said for the second entry, which just seemed like a film that tries too hard to capture the magic of the first film. Then, released six years after the second film, "Cars 3" is sort of middle of the road- with the first half making the same mistakes as the second film to only be redeemed by a fantastic second half.

With it being eleven years after the release of the first film, and therefore the events that transpire, Lightning McQueen (Owen Wilson) is getting up there in age, reaching the time where racers like him usually retire and either live the quiet life or start to become crew chiefs for those up and coming stars. However, when new, hi-tech racers like Jackson Storm (Armie Hammer) and an unfortunate accident puts Lightning out of the racing business for a while, he must now face the reality that he just simply doesn't fit in the business anymore.

When a new businessman busy Rust-Eze and wants Lightning to come back and race for them, he must start with the basics, forcing him to learn from his new trainer, Cruz Ramirez (Cristela Alonzo). They start off hostile at first, before learning to work with one another towards a common goal. Even during his training though, Lightning finds that he is not as inspired or ready as he once was, prompting him to go explore the past of his mentor and longtime friend, Doc Hudson (the late Paul Newman).

In my opinion, the first half of this film simply doesn't hit the notes it needs to. I can see the effort that the filmmakers put in, but it seems like they were so nervous to make a mistake that it took the heart out of it all. Is it entertaining? Sure, but it doesn't connect or move the viewers as numerous aspects in the first installment did. In a way, it seems like a very cookie cutter plot, just trying to move through the beats to reach the runtime this movie needed.

However, once this movie has Lightning and Cruz seek out Doc's old friends and partners, which are played by Chris Cooper and Junior Johnson to name a few. This is what I was expecting when watching this movie, a story with heart and soul that is also very entertaining. In fact, I would say there are some elements here that were done better than those done in the previous two films. It simply is a shame though that it took the film this long to actually get to the real story that Pixar is known for delivering. A huge part of me wishes this film didn't focus on anything in the first half, and instead lended itself more to this narrative about Lightning finding inspiration in those that were close to the ones he loved.

The voice acting is of course beautifully on display here, with Wilson and franchise regulars Larry the Cable Guy, Bonnie Hunt, Tony Shalhoub, and many more giving fun and energetic performances; it really is a shame that these movies didn't lend more time to these minor characters as I feel there is so much here to explore with them. At the same time, newcomers such as Nathan Fillion (Sterling), Alonzo, Lea DeLaria as a crazed school bus that is addicted to demolition derbies, and Hammer as Jackson Storm breathe new life into this franchise. The filmmakers tried this in the second film and failed to hit the mark for the most part, so it's nice to learn they learned from their mistakes and tried to craft much stronger newcomers to the franchise.
This film is far down in the list of best Pixar movies, but for what it is, I think they did a decent job crafting another story for Lightning McQueen and his friends. Sure, there are numerous things they could have improved on, but at the end of the day, it is much better than the abysmal "Cars 2" they released six years prior. I don't find this film as moving or fun as others, but I still think it is an enjoyable Pixar film that does what it needs to do to succeed for the most part.